Bringing together a selection of sculptures, photographs, drawings and a video work by the celebrated Los Angeles-based artist Paul McCarthy, Alpine Stories and other Dystopias opens at Tarmak22 in Gstaad on the 18 July. The theme of the Swiss Alps as a locale is the presentation's point of departure to explore the ideas of innocence and utopia. The exhibited works span a more than 20-year period and include pieces from the artist's long term projects Heidi, White Snow, Caribbean Pirates and the Propo photographs, showing McCarthy's own visions of Disney's alleged idyllic worlds.
For McCarthy, a Swiss enthusiast with a keen interest in mountaineering, the image of Switzerland was connected early on to Disneyland. 'I was really into the Matterhorn at Disneyland because I was also into the real Matterhorn and mountains and climbing. The whole alpine aesthetic – chalets, cuckoo clocks, knotty pine, boots, parkas and all that. Making a piece that references Disneyland directly didn't happen until I moved to LA. My interest in Disneyland spins out of my interest in Hollywood.'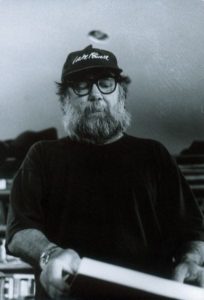 Artist Paul McCarthy is perhaps most closely associated with his hometown of Los Angeles, a place whose Hollywood's illusions have fed his prodigious five-decade practice. But McCarthy is also something of an honorary citizen of Switzerland, an enthusiast of all things Swiss who can trace unlikely connections between the sublime landscape and stories of the alpine nation, and the magical kingdom of LA's Disneyland. McCarthy is considered one of the most influential and groundbreaking contemporary American artists.
Born in 1945, and raised in Salt Lake City, Utah, he initially established a multi-faceted artistic practice, which sought to break the limitations of painting by using unorthodox materials such as bodily fluids and food. He has since become known for visceral, often hauntingly humorous work in a variety of mediums – from performance, photography, film and video, to sculpture, drawing and painting. Playing on popular illusions and cultural myths, fantasy and reality often collide in a delirious yet poignant exploration of the subconscious in works that challenge the viewer's expectations.
McCarthy's works on paper were recently the subject of a major survey entitled 'Head Space: Drawings 1963-2019' at the Hammer Museum in Los Angeles, and he has an upcoming exhibition planned at Musée d'Orsay in Paris in 2021.